Athletes Improve with Chiropractic Care in Cordova/Memphis, TN
Chiropractors have worked with world-class athletes to improve their strength, endurance, and range of motion for many years. Now that spring is right around the corner, athletes and those who like to play sports recreationally will become more active. It's no secret that the world of sports is a very competitive one and that athletes are continually looking for a way to take their performance to the next level. The good news is that Memphis area athletes can improve their function through nutrition and chiropractic care.
Improved Treatment for Injuries
Regrettably, injuries are a part of sports and that's why a complete and quick recovery is so vitally important. Chiropractors address the root of the injury to correct the problem. Spinal adjustments align the vertebrae so the tendons and muscles heal correctly.
Types of Sports Injuries
Depending on what type of sport you play, injuries will differ. Common injuries can include:
Back and neck injuries
Knee injuries
Muscle strains
Tendinitis
Spinal misalignments
Contusions
Stress factors
Tennis Elbow
Symptoms of Sports Injuries
When the body becomes injured because of sports or training, symptoms that can occur are:
Swelling
Burning, dull pain
Headaches
Muscle Pains
Inflammation
Muscle Spasms
Enhanced Performance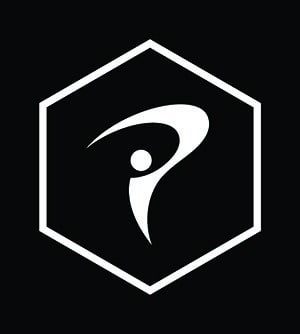 Improved overall performance can be expected with regular chiropractic care. High-impact athletes can minimize their risk of injury and reduce pain and low impact athletes can relieve much of the strain placed on the body while playing their sport. Along with being a chiropractic neurologist, Dr. Bibb is also a TPI certified golf medical professional. The TPI Certification program is an evidence based, educational pathway designed to teach industry professionals how to increase player performance through a deep understanding of the of how the body functions during the golf swing. The game has reached a point where its participants do not need convincing that better fitness, biomechanics and health will improve their chances of playing their best.
How Chiropractic Supports Athletes
Whether it's to enhance performance or assist in healing an injury, chiropractic helps Memphis athletes by taking pressure off nerves in the spine. When your vertebrae are misaligned, the impulses sent from your brain to parts of your body through your spine may not be as clear as they should be. When these impulses are restricted, your body is not operating optimally and your athletic performance can suffer. If you are truly looking for an edge and want to take your performance to the next level, try chiropractic treatment and see if it helps. Once the pathways between your brain and muscles are clear, you'll be amazed at what you can do.
At Memphis Chiropractic Neurology, we are here to answer any questions you may have. Contact us at 901-752-4300